Hi guys!!
Lia and Kat here :)
Have you ever looked at the YA genre and thought
"There isn't anything clean for me to read!!!!!"
Well fear not!!! We are here to save you!! (and possibly ruin your life with these books #sorry)
The Gallagher Girls Series
I don't think we can stress this enough!! Read this series!!!!!!!!! It's so good!! Teenage! Girl! Spies!
There is no language, the content is clean and its just such a feel good series.
(And if you're a weirdo who likes somewhat accurate Spy details, then it works. And dark (sweet) boys...-K)
The Ascendance Trilogy
I actually didn't realize until after finished this that is is actually a children's series. But it feels just like a YA book. I love this series so much!! So clean and great for families!

(The sass. So much sass. This is the kind of book that you could read to your little brothers or sisters and still enjoy yourself.-K)
The Lunar Chronicles
Fairy-tale retellings are so amazing when they are done right and this one certainly takes the cake. (Yum, food)
Not only is this a fairy tale retelling, it's a futuristic retelling with cyborgs, and people who live on the moon!
It's so great, your goldfish would enjoy it!!

(I am actually re-reading Winter right now. Because I am by no means swamped with work...-K)
The Little Women Series
Louisa May Alcott writes so amazingly. These are my favorite of her books and I would recommend it to everyone!
A Girl Of The Limberlost
This book!!! It has such an Anne of Green Gables/The Blue Castle feel to it. I felt like I was reading a book by L.M. Montgomery. But this book is by Gene Stratton-Porter. I love this book and I know you will too!
Dragon Slippers by Jessica Day George
DRAGONS!!!! And you know that trend...Peasant girl bumps into prince in market (and possibly his annoying fiance...) and then they fall in love blah de blah?
Well, I thought that was where this was going. But it didn't and I am so happy! And dragons!
The Two Princess of Barmarre by Gail Carson Levine
When a sickness spreading across the land strikes a member of the royal family, it is the adventurous princess who is in danger of dying and the shy princess who must journey beyond the castle and face dragon, ogres and other mythical beasts to try and save her sister. To save them all.
P.S. I Like You by Kasie West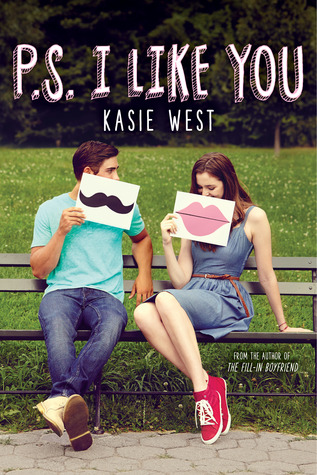 I have this problem with contemporary novels about teen romance. All the drama comes from the main character fighting with her friends. They end up not speaking to each other, often over a boy.
This book is not like that. Granted, it was fairly cheesy and predictable. But if you want an adorable fluffy book to read...this is the one.
Sun and Moon, Ice and Snow by Jessica Day George
I really like fairy tale rewrites...But it is kind of annoying when they stories are ONLY the handful or really well known stories. And whether you know the two Norse fairy tales that this story is based off or not (I did) you will still love this story.
(Seriously. Read it so that we may fangirl)
Tuesdays at The Castle by Jessica Day George
This book is really cute and amazing and IT HAS A MAGIC CASTLE!!! And the castle has this amazing personality.
And there is almost zero romance, but lots of sibling love? And all the siblings are different and sometimes get on each others nerves/disagree? And it is really really funny?
Hope you enjoy this!!
Talk to us in the comments!
Will you check out any of these?